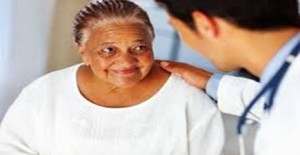 When most people come to us for help with their pain, they have 3 questions.
Can you help me?
How long will it take?
How much will it cost?
Can you help me?
Since graduating in 1984, I have seen individuals with many different symptoms. Some of those commonly seen in our office include:
Auto injuries
Whiplash
Neck & back pain
Headaches/migraines
Arm & leg pain/numbness
Sports injuries
Scoliosis
and many more..
As part of our initial evaluation we conduct an in depth case history, examination and the appropriate testing to determine the cause of your pain. Only when we feel confident that we can help you will we offer you a treatment prescription. If at any time we feel you would be better served by another healthcare provider, we will make those recommendations. Your health is our #1 concern.
How Long Will It Take?
It is our goal to get you better in the shortest amount of time. However, this is a challenging question and differs for each individual. Your healing time depends upon many factors such as:
How long the condition has existed
are there underlying degenerative changes
Your general health, ie: physical shape, weight etc.
Poor posture at work, during exercise or home
We take all these and more into consideration when we give a treatment prescription. Our goal is to enhance your body's healing capabilities – allowing you to get well in the quickest possible time.
How much will it cost?
We endeavor to prescribe the minimum amount of care to achieve your desired goal. Your specific cost varies depending upon your insurance plan, deductible and any policy limitations. We are network providers for many insurance plans including; UHC, Anthem BC/BS, Aetna, Healthlink and Coventry.
If you provide us your insurance information, we will verify your coverage and give you an estimate of your out of pocket expenses. We also have affordable payment options for cash patients.
If you live in the North County area: Hazelwood, Florissant, Spanish Lakes, Ferguson, Berkeley, Bridgeton or North County, and are looking for a chiropractor, you owe it to yourself to call Dr. Schmaltz at 314-731-4383. All you have to lose is your pain!