About Dr. Schmaltz -Hazelwood & Florissant Chiropractor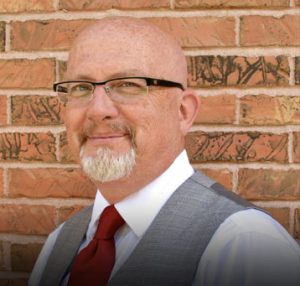 Dr. Schmaltz' exposure to chiropractic began with the successful treatment of his father for a whiplash injury and his mother following a spinal fracture. His personal chiropractic story began at 12 years of age when he was treated by a chiropractor for asthma. Later, he also found chiropractic care provided relief for his football and baseball injuries. In 1984 he graduated from Life Chiropractic College (Atlanta GA) and began practicing in the metro Atlanta area.
Dr. Schmaltz has over 33 years of continuing education in such areas as: the treatment of auto and sports injuries, rehabilitation of musculoskeletal injuries, biomechanics of runners and x-ray diagnostics. He has advanced training in sports injury and fitness from Los Angeles Chiropractic College. His focus of practice is on injuries, both auto and sports, along with working with athletes of all ages for performance enhancement.
Further, Dr. Schmaltz is a Certified Chiropractic Insurance Consultant with certificates in Peer/Utilization review and Independent Medical Examination (IME). He is board eligible for Certified Chiropractic Sports Physician and Department of Transportation Certified Medical Examiner.
Dr. Schmaltz desires to make himself available to answer any health/chiropractic related questions you might have.  His goal is to bring awareness to the amazing results that can be achieved with chiropractic care for a wide range of symptoms and conditions, such as:
* Whiplash & Auto Accident Injuries
* Neck or Low Back pain
* Carpal Tunnel
* Shoulder Pain
* Arm Pain/Numbness
* Leg Pain/numbness
* Pinched nerves and Sciatica
* Headaches & Migraine
* Pregnancy related low back and pelvic pain
If you live in Hazelwood, Florissant, Ferguson, Spanish Lakes, Bridgeton, Berkley or North St Louis County and are suffering from any of the above, call Dr. Schmaltz's office at (314) 731-4383 to find out how quality chiropractic can change your life!