About Dr. Schmaltz -Hazelwood & Florissant Chiropractor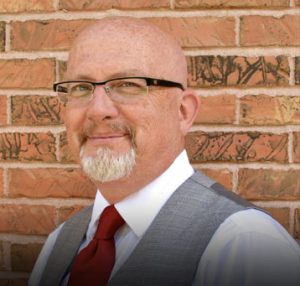 We are here to help you find relief and get your life back! Using the latest in neuroscience research, Dr. Schmaltz seeks to make the best diagnosis of the cause of your pain and the correct treatment approach. As a Diplomate International Academy of Neuromusculoskeletal Medicine (DIANM), he has undergone advanced training and international examination, and is recognized as a specialist in neuromusculoskeletal(1) conditions.
Additionally, he is a Certified Chiropractic Insurance Consultant with certificates in Peer/Utilization review and Independent Medical Examination (IME). He is board eligible for Certified Chiropractic Sports Physician and Department of Transportation Certified Medical Examiner.
Dr. Martin Schmaltz is conveniently located in the Hazelwood-Florissant area of north St Louis County in the Hazelwood Office Park Complex. Since graduating from Life Chiropractic College in 1984, Dr. Schmaltz has 38 years of post graduate training and continuing education.
He offers specialized care for those suffering from:
* Whiplash & Auto Accident Injuries
* Neck or Low Back pain
* Carpal Tunnel
* Shoulder Pain
* Arm Pain/Numbness
* Leg Pain/numbness
* Pinched nerves and Sciatica
* Headaches & Migraine
* Pregnancy related low back and pelvic pain
Dr. Schmaltz is a network provider for Aetna, Meritain, Anthem Blue Cross/Blue Shield, Cigna, Healthlink, United Healthcare (UHC) and Optum. He also files auto insurance (med-pay) and works with your attorney regarding payment for personal and auto related injuries. If you are looking for a chiropractor in Hazelwood, Florissant, Spanish Lakes, Ferguson, Berkeley, Bridgeton or North County, you owe it to yourself to call Dr. Schmaltz at 314-731-4383. All you have to lose is your pain.
(1) According to the Medical Dictionary, neuromusculoskeletal medicine is "any health care practice that relies on the manipulation or adjustment of bones, ligaments, muscles and tendons." In other words, rather than performing surgery and prescribing medicine, these doctors apply manual medicine via chiropractic adjustment to treat patient ailments.