Are You A Vacation Victim?
A Vacation Victim Brings Back More Than Souvenirs
It's the middle of July and it is vacation time! You sense the call of the mountains, the beach,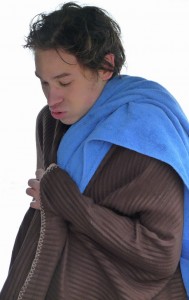 the sun the fun! Yet many people will return from their trips as Vacation Victims!
What is a Vacation Victim? Someone who brings back more than memories and souvenirs: they bring back aches and pains!
In my years of practice, it is not uncommon during the summer months to have patients come in who developed problems or suffered injuries while on vacation.
Vacation Victims can suffer mild to moderate injuries while having fun. In many cases they are attempting activities they have not tried before. Surfing, zip-lines, water slides, roller coasters (good source of whiplash!), hiking, biking, horseback riding and so many more, provide opportunities for injury.
I remember one patient who had achieved great results for a shoulder issue and their re-injury while on vacation in Hawaii. They decided to spend a few days on using a boogie board in the ocean. Mind you, they had never used one or surfed before. It is sad to say, they could not understand why their shoulder was acting up again!
In other cases, Vacation Victims attempt to do too much of a familiar activity. There is a big difference between a 2 mile walk and a 10 mile hike in the mountains! The activity may be one that you are used to, but suddenly increasing the amount of time at it can aggravate underlying structural problems or cause new injuries.
Another means we become Vacation Victims is the change in our routines.Sleeping in  different beds, different pillows, sitting too long in different seats (especially airplane seats or driving), we can aggravate underlying spinal problems.  As many of us can attest to, hotel beds can wreak havoc on our backs and necks.
If not treated promptly and properly, being a Vacation Victim can result in prolonged pain and or developing a chronic repeating pain cycle.
How do you know you are a Vacation Victim? If you know you have suffered and injury or pain has not gone away with in 5 days, you may have an issue that needs professional care. Call us at (314) 731-4383