Knee Pain Relief With Chiropractic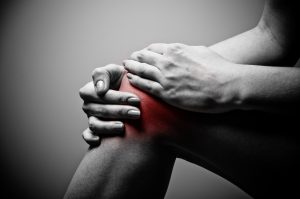 Knee pain is common as we grow older, our knees can start to show signs of wear and tear. Research has shown that there is an increasing number of middle – age people seeking knee-replacement surgery. While surgical techniques have improved, it is still a costly and invasive surgery. Fortunately, there is evidence that early conservative treatment can help patients avoid or delay the risks of joint replacement.
Studies show that chiropractic treatments can help patients suffering knee pain from osteoarthritis. One study indicated that those who received chiropractic knee adjustments experienced a significant drop in their pain levels and less grinding and clicking sensations. Also, their daily activities were improved due to increased mobility. The patients also did not experience any side effects. It was also noted that those not receiving the chiropractic adjustments did not experience the same benefits.
Patients with knee pain due to osteoarthritis can find help from chiropractic care!
Patients with osteoarthritis can find help from chiropractors in many ways. By restoring normal joint alignment and gait, there can be a reduction of inflammation and increased flexibility and mobility.
If you are suffering from chronic knee pain or osteoarthritis of your knee, contact our office to learn more about our non-surgical methods to reduce pain and slow down the degeneration. call 314-731-4383 or CLICK TO CALL NOW
 "Knee Replacement Up Dramatically Among Adults 45-64 Years Old." Agency for Health Care Research and Quality. November 3, 2011.
 Pollard, Henry, Graham Ward, Wayne Hoskins, and Katie Hardy. The effect of a manual therapy knee protocol on osteoarthritic knee pain: a randomized controlled trial. 2008, December; 52 (4):229-42
 Walker, Emily. "AHRQ: Big Jump in Knee Replacement Surgery." November 8, 2011.